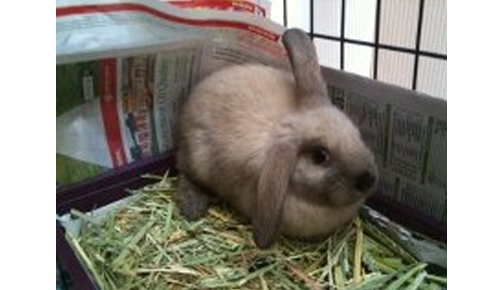 Miffy has arrived.
The much talked about and anticipated bunny is the latest and possibly the final member to join our household. She is of course utterly adorable. A seal point, lop eared dwarf (or do I have to say bunny of short stature?), Miffy is somewhere between a pale gray and a very light cocoa. The breeder says this colouring is particularly rare.
I say it works in beautifully with our dark wood floors.
The progeny of mother Gypsy and father Thomas, Miffy was born 23 October 2012. It happens that she shares a birthday with Grandma, Mo's mother, which the kids find especially amusing.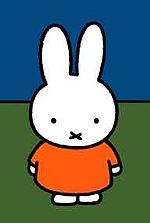 Her name, which means little rabbit in Dutch, is in honour of the Miffy character illustrated in  series of picture books by Dutch artist Dick Bruna. The first Miffy book was produced in 1955 and has since inspired two television series. Our children happily watched Miffy for many years on public televsion in the US – so it was a no brainer that our little, female rabbit should be a Miffy.
Miffy has been with us for only two days but so far she is curious,  spunky – and fast. She's a tiny, fluffy bundle of energy; easily startled like all small bunnies but still gutsy enough to explore our turf on her terms.
The children are probably a bit too excited for Miffy to warm to them just yet. They are busting to play with her but don't seem to understand that she needs to suss them out first – have a sniff and wander around them calmly before they can lunge and pick her up.
That will come in time, we hope.