My American husband's birthday coincides with Australia Day, so every year we toy with the idea of celebrating both events in one place. We've thought about the big black-tie shindig at Cipriani but the price tag is too steep, so we usually wind up downing Coopers and kangaroo in the (heated) garden at Eight Mile Creek.
Well, it's almost that time of the year again.
G'Day USA kicked off Januar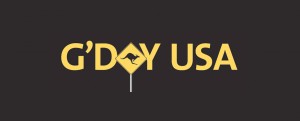 y 15 to 29 with a string of events designed to showcase Australian business prowess in the US. The program spans eight cities including NY, LA, Boston, Houston and San Francisco, and events include conferences, forums and product sampling covering new business, art, education and tourism.
For Americans, Australia Day is the Aussie equivalent of July 4 Independence Day, complete with fireworks and a national holiday. Every year, January 26 commemorates the arrival of the First Fleet at Sydney Cove in 1788, the hoisting of the British flag there, and the proclamation of British sovereignty.
The official national day Down Under is marked by an address from the Prime Minister and the Order of Australia and Australian of the Year awards. That, and a whole lot of partying and beer-swilling, as well as some level of national pride from old and new Australians alike. Though, from my experience (and I have been away a long time …) Aussies aren't big hand-on-the-heart patriots in the same way as Americans. It is, afterall, a nation built largely by convicts and with a longstanding guilt borne from mistreatment of indigenous Australians, the Aborigines.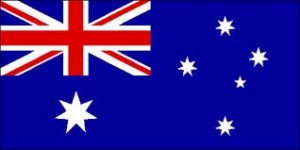 History aside, New York-based Aussies with a spare $250 could grab a ticket and a gown or dinner suit for the Australia Day Black Tie Gala on January 28 at Cipriani Wall Street. Better still; try convincing your company to buy a ten-seat corporate table for $2000-plus.
One of the highlights at this year's New York event, hosted by G'Day USA and the American Australian Association, will be performances by cast members of the upcoming Broadway version of Priscilla Queen of the Desert. But be warned, this event always sells out fast.
If that's not your scene, I suggest beginning Australia Day with a flat white and a breakfast pie at one of Tuckshop's three downtown Manhattan locations  – they opened a third in Chelsea Market in November – or at DUB Pies across the river in Brooklyn.
For dinner, Eight Mile Creek is one of my faves, with its special three-course Australia Day Dinner for a fixed $42 that includes kangaroo skewers with a pepperberry ketchup and a rack of Australian lamb or seared tuna, and best of all the dessert plate with a mini pavlova, sticky date pudding and lamingtons! When you're done with dinner, head downstairs to the bar for the drink specials and party until 4am!
Another biggie is the annual New York Magpies event to be held Saturday, January 22 at Nevada Smiths on Third Ave. It's a gathering of football-and-beer-loving Aussies complete with Tuckshop's meatpies, Keith the Koala handing out Tim Tams – a beloved Australian chocolate biscuit – Aussie music and of course plenty of footy and cricket on the tvs. For tickets go to nyfooty.com.
Or check out The Sunburnt Cow, The Sunburnt Calf, Bondi Road or Brooklyn's Sheep Station. And for watering holes within stumbling blocks of each other, head to The Australian or Van Diemens, where the beer and wine will be flowing.