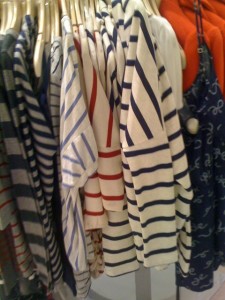 Straight from the runways to the stores, it's all about stripes for Spring 2011. To be sure, stripes are never out of style – think Coco Chanel in a classic French-sailor striped tee or "la marinière," Audrey Hepburn or even James Dean, proving even pretty, bad boys can rock horizontal stripes.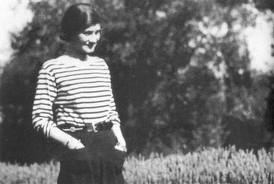 You cannot step into high street retailers Forever 21, H&M, Zara or even Old Navy right now without stripes jumping out at you. These pics (above) show just a smidge of what's on offer at Forever 21 in New York's Union Square. There's traditional blue and white, nautical red, white and blue and even knotted nautical-style rope belts and a quirky Popeye t-shirt to accent the theme.
It seems every place is screaming Hello Sailor for Spring.